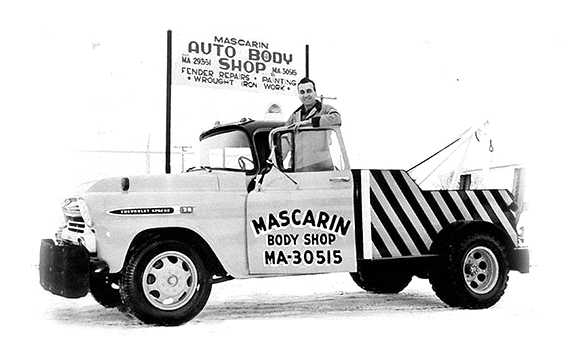 For over 50 years Mascarin Collision Centre has been serving Thunder Bay and Northwestern Ontario with professional auto services.
We are proud that the business founded in 1961 by Silvio Mascarin still exemplifies his integrity, passion, quality workmanship and flawless service.
Mascarin Collision Centre is a full service automotive collision repair facility located in Thunder Bay, dedicated to superior customer service and quality workmanship.
From the moment you enter our Centre, our experts will go out of their way to give both you and your vehicle the service and attention you deserve. Owner Gino Mascarin, along with his professional team take pride in the level of service they offer, constantly striving to keep on the cutting edge of new technologies and processes.
Featuring state-of-the-art equipment and the best in collision services, Mascarin can ensure your vehicle is repaired to pre-accident condition. For more information on the services we provide, please visit the Services page.
At Mascarin Collision Centre, we stand behind our people and our services. We take pride in what we do.
At Mascarin Collision Centre we do more than just collision repair; we also provide glass replacement, auto detailing services, paintless dent repair (PDR) and various mechanical services for vehicles. We are truly an Auto Care Centre that is committed to our Customers, our Employees, our Community and the Environment.
Thank you for allowing us to serve you for over 50 years and the many more years to come!